HANYO biowood fluted panel make by wood powder and pvc plastic, so called wood plastic composite material. This decorative wood fluted panel malaysia is an idea for interior and exterior architecture offers a wide range selection of high quality fluted wood panel which application for ceiling strips, wall cladding applicable for both residential and commercial decoration. We provide supply only or include installation services for WPC decorative fluted panel. Cash & Carry Self pick up material at Kajang office/warehouse is welcome. To Pick more other profile from our CATALOG.
Click to select more other design of Fluted panel from catalog...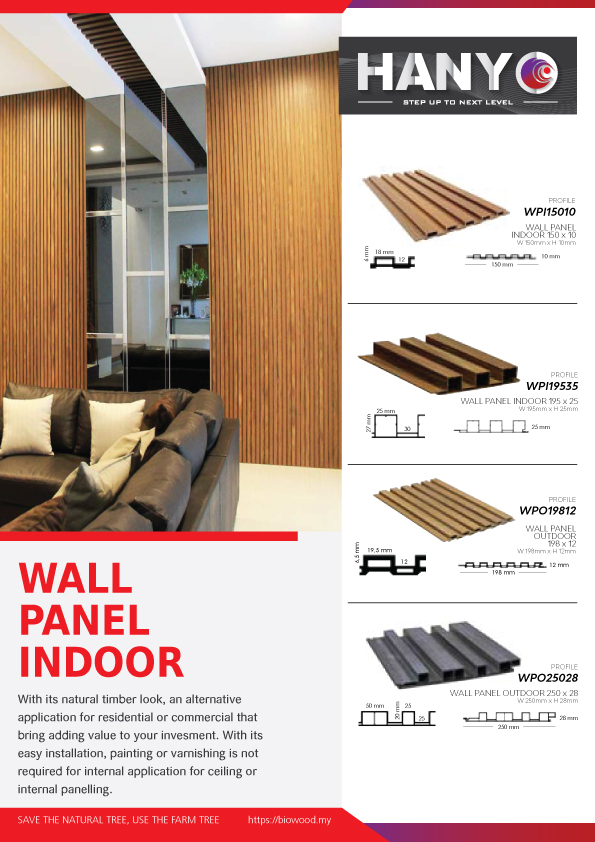 FLUTED WALL PANEL
Application for Indoor & Outdoor
CEILING PANEL
Application for Indoor & Outdoor
DIY Shiplap Wall / Ceiling Panel – PVC LAMINATED ECONOMY TYPE Only use for indoor.
Shiplap Wall / Ceiling Panel
Code: Antique cherry
100mm x 12mm x 3METER
Shiplap Wall / Ceiling Panel
Code: Expresso Walnut
100mm x 12mm x 3METER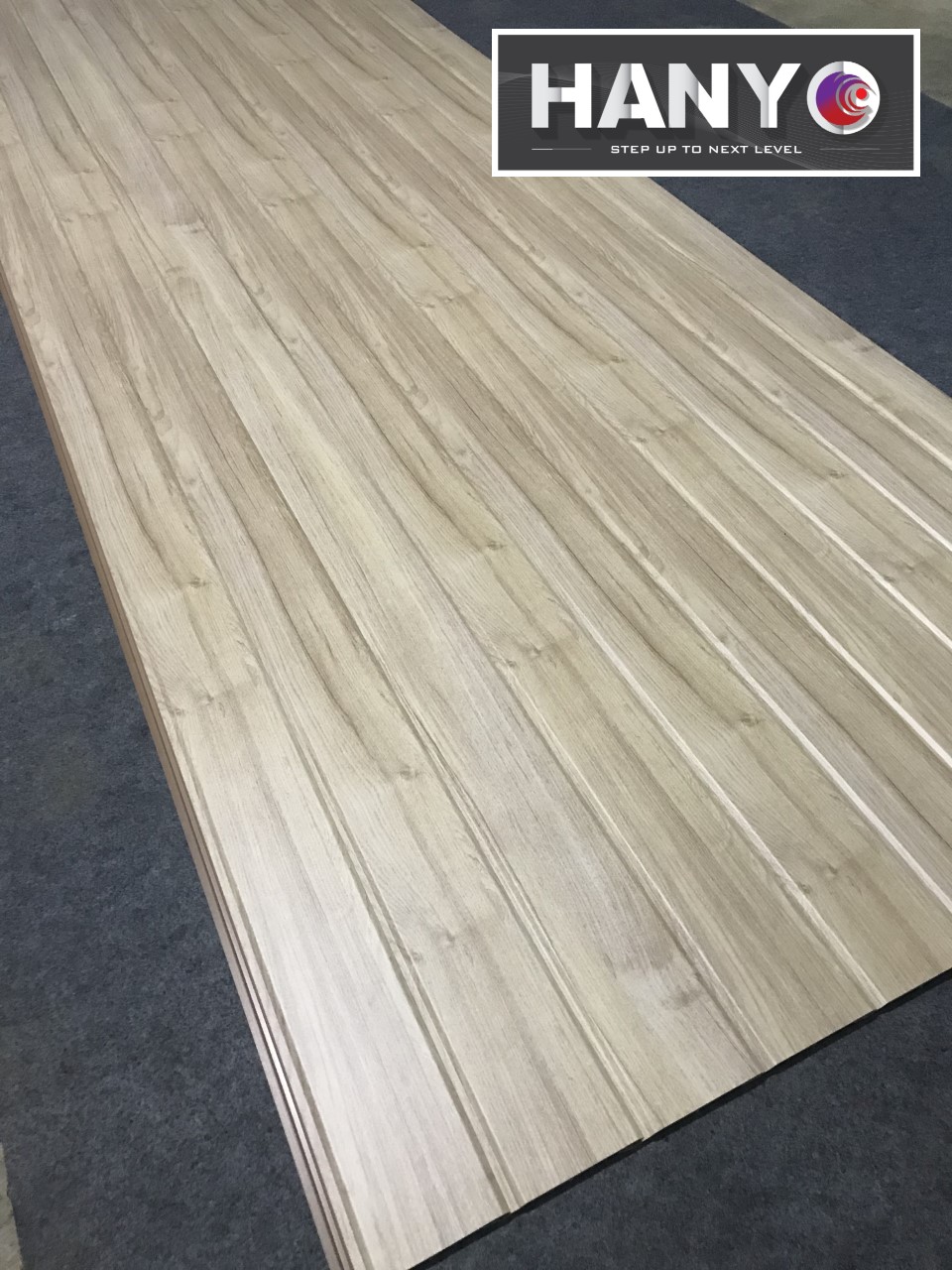 Shiplap Wall / Ceiling Panel
Code: Kyoto Maple
100mm x 12mm x 3METER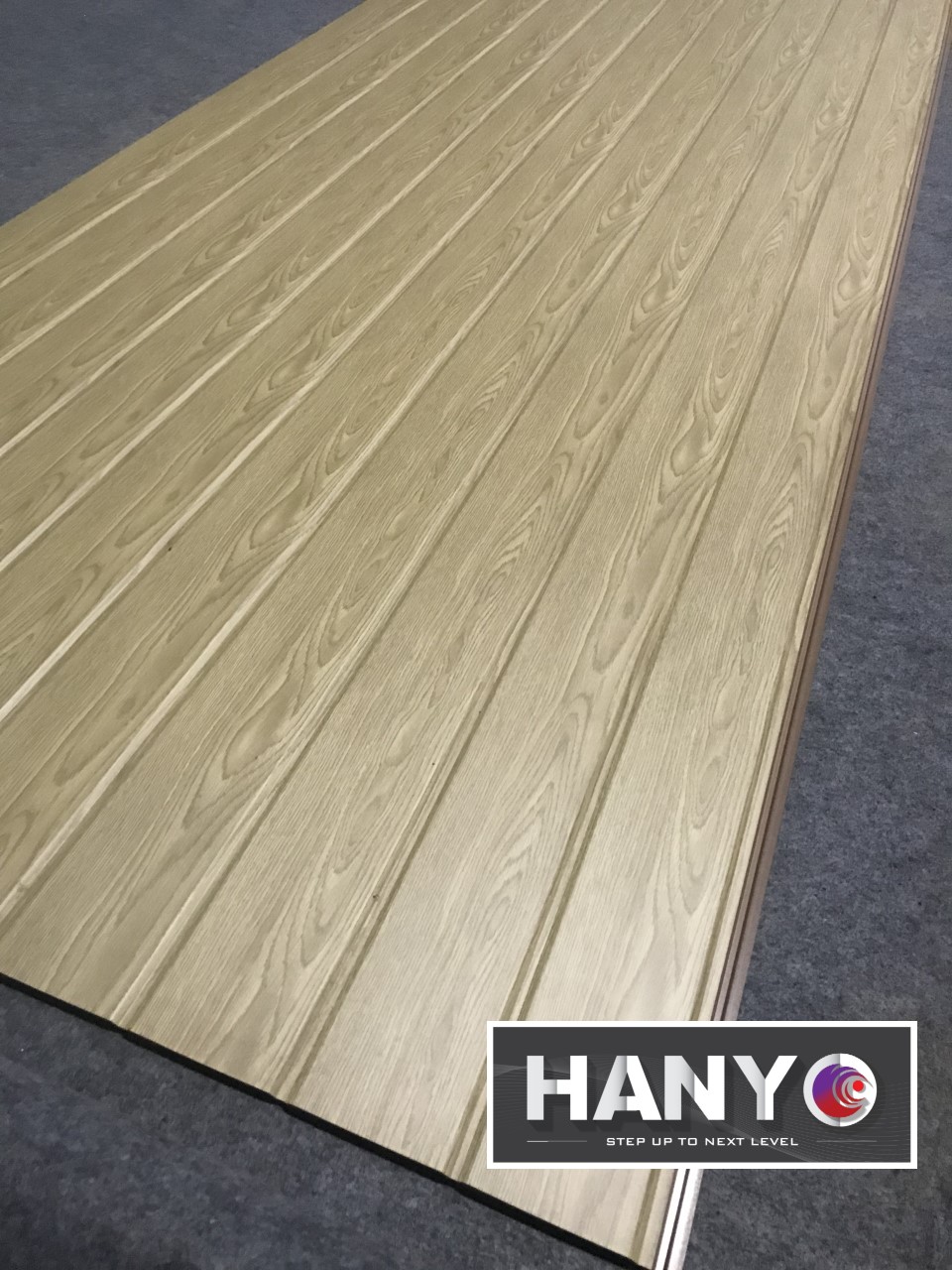 Shiplap Wall / Ceiling Panel
Code: Khaki Wood
100mm x 12mm x 3METER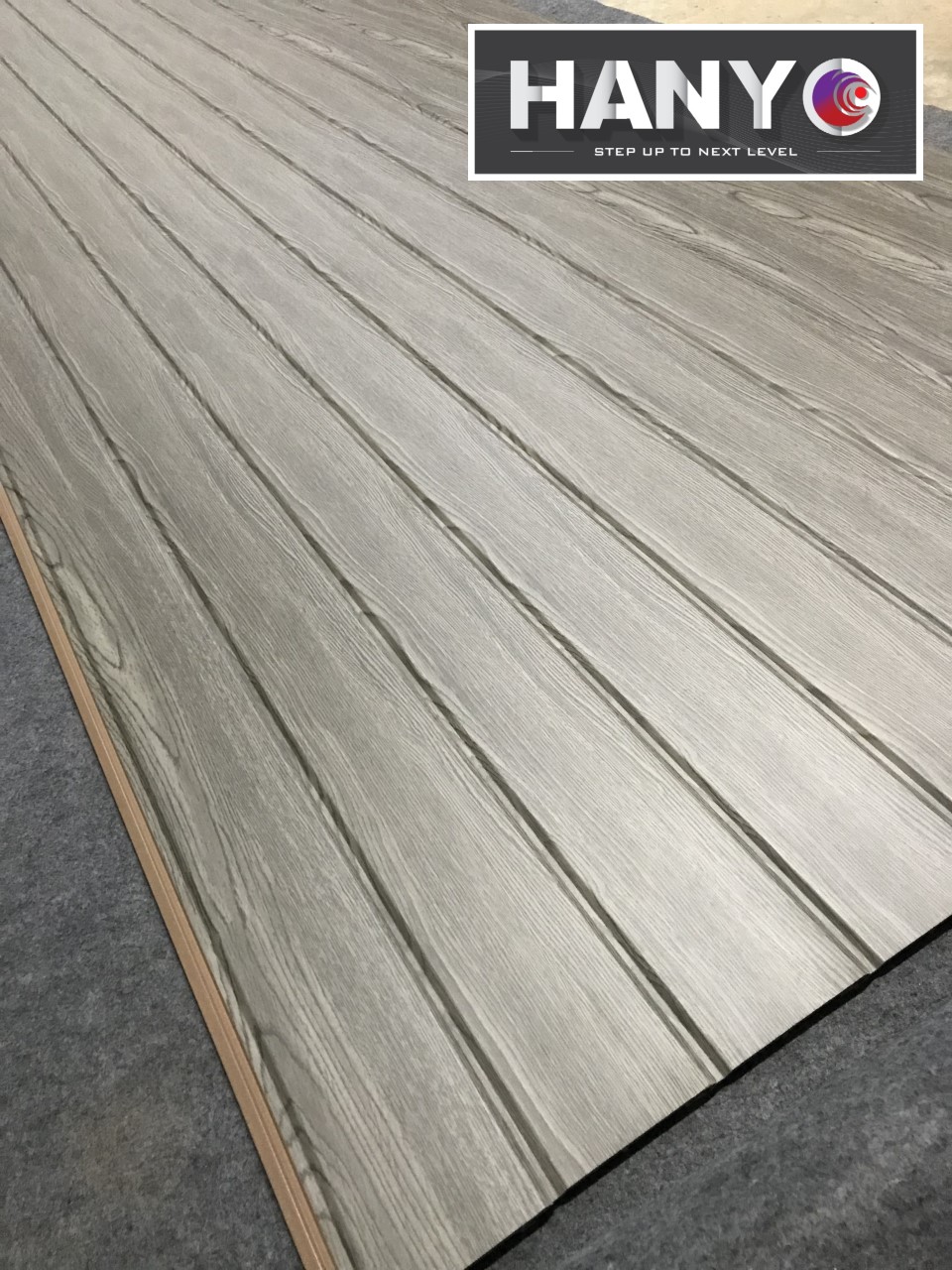 Shiplap Wall / Ceiling Panel
Code: Weather Grey
100mm x 12mm x 3METER
Shiplap Wall / Ceiling Panel
Code: Stylish Oak
100mm x 12mm x 3METER